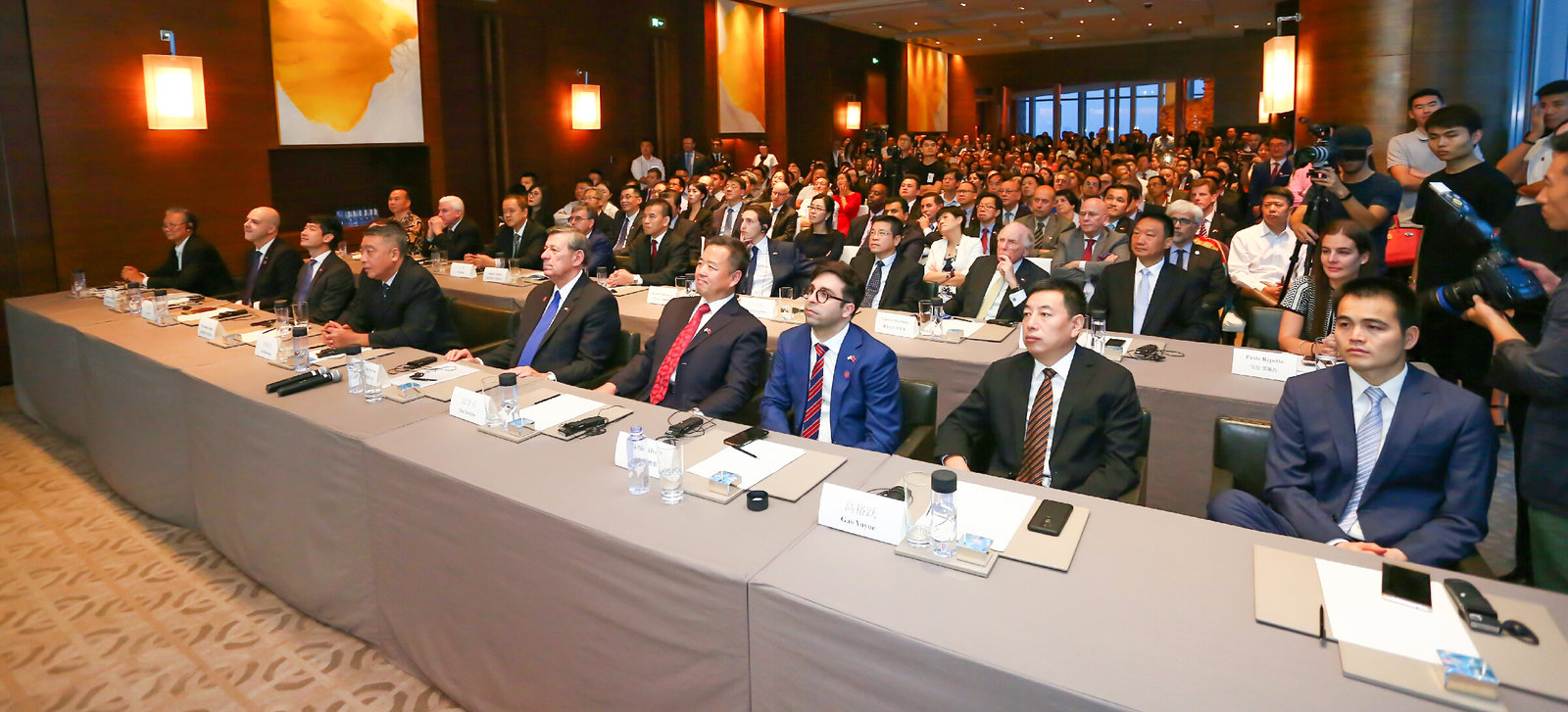 URUGUAY WILL PARTICIPATE IN NOVEMBER IN THE CHINA - LAC SUMMIT AND THE IMPORT EXPO FAIR
Publication date: 19/09/2018
The agenda of celebrations for the commemoration of 30 years of friendship between China and Uruguay continues with these activities.
After the successful "Uruguay Week in China" in August, which toured the cities of Beijing, Chongqing and Guangzhou and brought together more than 800 people including businessmen, government authorities and the press, Uruguay will continue to deploy activities in the Asian country on the occasion of the celebrations for 30 years of diplomatic relations between the two nations.
Within this framework, Uruguay XXI will lead the country's presence in the 12th China-LAC Summit in Zhuhai, which will take place between Thursday, November 1 and Saturday, November 3. This is the most important business activity organized between China, Latin America and the Caribbean, and an economic cooperation mechanism focused on boosting trade and investment.
Uruguay hosted the previous and most successful edition of this summit, and this time will be present with a country stand, also accompanying a delegation of national companies, to facilitate the business agenda.
Between Monday, November 5 and Sunday, November 11, the China Import and Export Fair in Shanghai will also be visited. It will participate with a country stand located in the pavilion of nations, to take advantage of a key instance of contact with buyers of the Asian giant and to make international business.
The stand will be available to all companies participating in this exhibition, and will serve as a common space where meetings can be held with Chinese counterparts.
Both activities will be headed by the Uruguayan Foreign Minister, Rodolfo Nin Novoa.
Between Friday, September 14 and Sunday, September 16, Uruguay also participated in the 2018 edition of COIFAIR (China Overseas Investment Fair), the main event of foreign investment in that territory and in which different thematic forums are held focused on key issues in the field of cooperation for Chinese investment abroad.
The activities carried out in China are organized by the agency of promotion of investments, exports and image country, Uruguay XXI and the Embassy of Uruguay in China, and have the objective of spreading the knowledge of Uruguay and its qualities as a strategic business partner, to continue expanding the relationship between both markets.
Uruguay XXI is also carrying out a strategy to promote content about the country, which will aim to strengthen its positioning and will be disclosed in the various social networks of the People's Republic of China. In parallel, the agency developed its platforms www.investinuruguay.uy and www.buyfromuruguay.uy in Chinese language, which will strengthen the commercial link between both nations.
At present, China is Uruguay's first commercial partner with an exchange that reached US$ 2,549 million and a participation of 20% in the total of its exports from the Latin American country.
Get to know these events in our agenda: China - LAC 2018 and China International Import Expo